Why UP Education's
online delivery works well
No need to waste a moment. UP Education's online delivery is a full and enjoyable learning experience and allows you to make the most of your time at home to gain knowledge, skills and confidence for university and your future. We're here to support you.
With UP Education's online delivery's rich learning environment, you'll get access to all the expertise, guidance, tools and resources you need.
Student support and pastoral care
Here at UP Education, the wellbeing of our students is of the utmost importance. We use WeChat for a range of purposes, including pastoral care. We'll use it to stay in touch with you at all times, and you can contact our teachers and caring support staff whenever you need to. Support is offered by Chinese- and English-speaking staff.
You can also use WeChat to get in touch with other students, to support each other and make friends with other people from all over the world.
All WeChat is conducted in English, so no students are excluded, and all students get the opportunity to practise their English.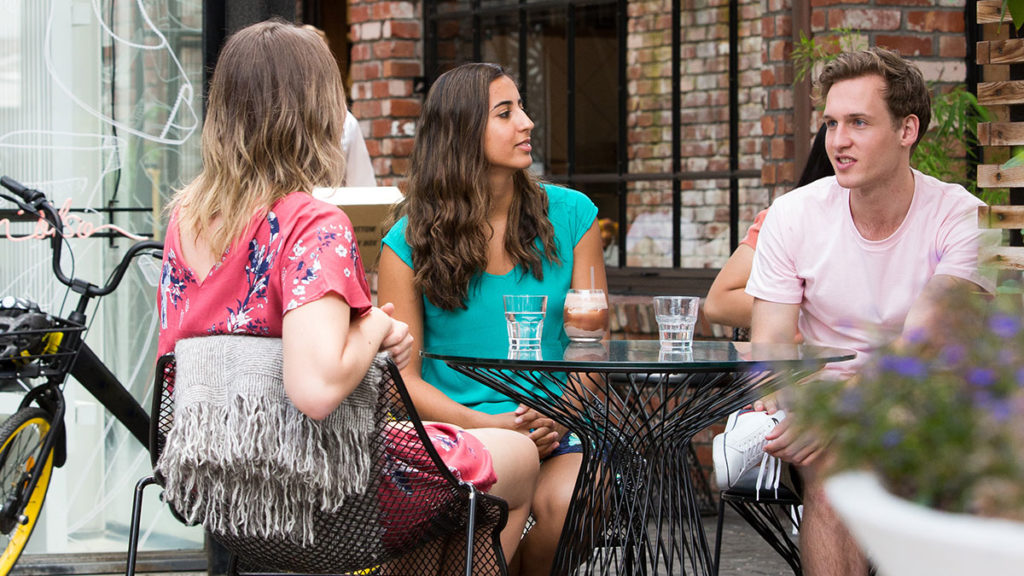 We aim to provide parents with  updates on attendance and term reports as soon as possible.