Siblings from the Philippines secure bright future with UP Education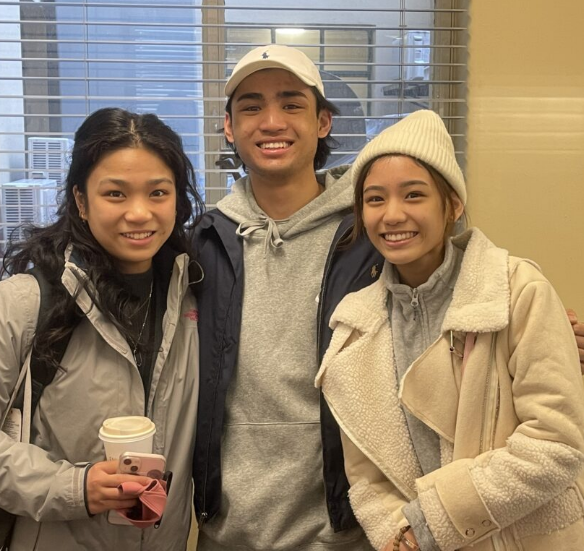 Minel, Gian and Nisha Espeleta made the difficult decision to move to New Zealand to pursue a quality education after the impacts of the pandemic.
The siblings say: "A quality education is the key for many low-income families to get a leg up and live a fulfilling and stable life."
"One day, we hope to take our skills back home to build a sustainable future for our local communities."
They said that with the support of UP International College they were able to successfully pathway into degree level study with Victoria University of Wellington.
"The tutors at UP International College have been so helpful – supporting our education goals and organising things like accommodation and transport."
"Forming new bonds, broadening our horizons and bettering our career opportunities has made the move to New Zealand all worth it."
The Espeleta family say their Filipino cultural values and family has motivated them to excel in education.
Oldest sibling Minel is leading the way for her family, graduating from Victoria University of Wellington with a Bachelor of Arts in 2021. Her first job out of university was with the Inland Revenue Department in the Government precinct of Wellington city. Now she is thriving in her new role as a consultant for the Ministry of Justice.
With enduring determination, this trimester, middle child Gian will be graduating with a Bachelor of Commerce in International Business and Marketing. He is planning to apply for roles with government agencies to put his business knowledge to practice in a public policy context.
Following the footsteps of her older siblings, Nisha will soon finish her Foundation Studies programme at UP International College. Driven to become a qualified architect, Nisha will be starting a Bachelor of Architectural Studies degree next year at Victoria University of Wellington.
The power of education
When asked what education in New Zealand has taught them, the Espeleta family say:
"With a deep passion in what you do, you're destined to succeed not only in education but in life," says Nisha.
"Life is not all about study or what you do for a job. It's about finding balance between carrying out your responsibilities and what makes you happy," says Gian
"No matter where you come from or how much money you have, everyone deserves the opportunity to pursue their dream career," says Minel.