Victoria University of Wellington
Foundation Studies Programme
Registered as UP International College Foundation Studies Programme
Prepare to study at university
Our Foundation Studies Programme provides a path to undergraduate-level study.
It delivers the building blocks you need to study at Victoria University of Wellington.
Study what interests you
Upskill in academic English
Improve your understanding of lectures
Develop your academic writing
Learn academic referencing style, e.g. APA
Improve pronunciation and confidence when speaking or presenting
Develop skills in critical thinking
Learn independent study skills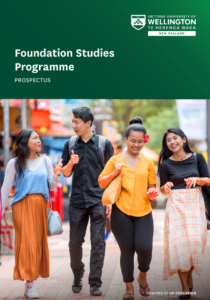 Partnered with Victoria University of Wellington, UP Education has been delivering foundation programmes for over 20 years. All teachers are trained and registered with the Teachers Council of New Zealand.
We also place great emphasis on student welfare and ensure a high standard of care. Our dedicated staff are experienced in looking after the educational, practical and social needs of students.
Optional (10 Credits each)
Note: Not all subjects may be offered each term.