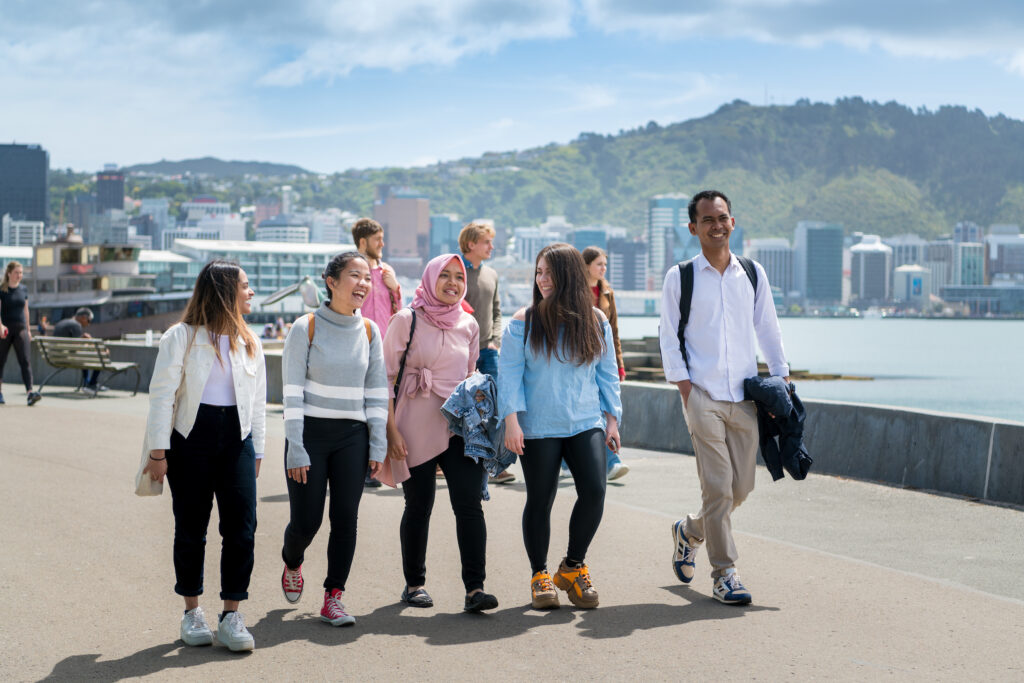 When you study at Victoria University of Wellington, you will enjoy a great quality of life, a diverse and welcoming environment, and a student experience to remember.
Located in New Zealand's vibrant capital city, Victoria University of Wellington enjoys privileged access to the country's leaders, influencers, and decision makers. This in turn shapes our world-class degrees.
When you study in Wellington, you also have access to the city's many museums, archives, libraries, scientific institutes, cultural bodies, financial, legal and business institutions, and political and government agencies.
New Zealand's safest city and #7 in the world
World's coolest capital city
2022 GLOBAL LIVEABILITY INDEX
Home to key international and government agencies
#1 Environmental sercurity
So compact you can walk almost anywhere
Most liveable capital city in the world
The Economist Intelligence Unit's 2021 Global Liveability Index
2,000 Sunshine hours each year
Wellington is an affordable study destination, with options to suit every budget.
Costs can vary depending on lifestyle, accommodation, and hobbies and interests. However, for a reasonable standard of living, we think students need about $20,000- $27,000 a year.
Additional costs
Flights to and from New Zealand
Tuition fees
Clothes
 
Covering your living costs
To get a New Zealand student visa, students must prove that they can cover their living costs. These can vary depending on which part of New Zealand students study in, what sort of lifestyle they want to live, and whether they can get a part-time job. Most student visas allow students to work up to 20 hours a week in term time, and full-time in the holidays.
| Cost of Living | Homestay estimated weekly cost in NZ$ |
| --- | --- |
| Accommodation | $360 – $390 |
| Electricity, water and gas | Included in homestay fee |
| Internet | Included in homestay fee |
| Mobile phone plan | $5 – $15 |
| Public Transport | $0 – $35 |
| Food | Included in full-board homestay fee |
| Free time activities | $50 – $150 |
  This table is only applicable to Homestay prices. 
Welcome to one of the world's most liveable capital city. Learn some of our tips on accommodation, working, and student life.
What's happening on Victoria University of Wellington's social media