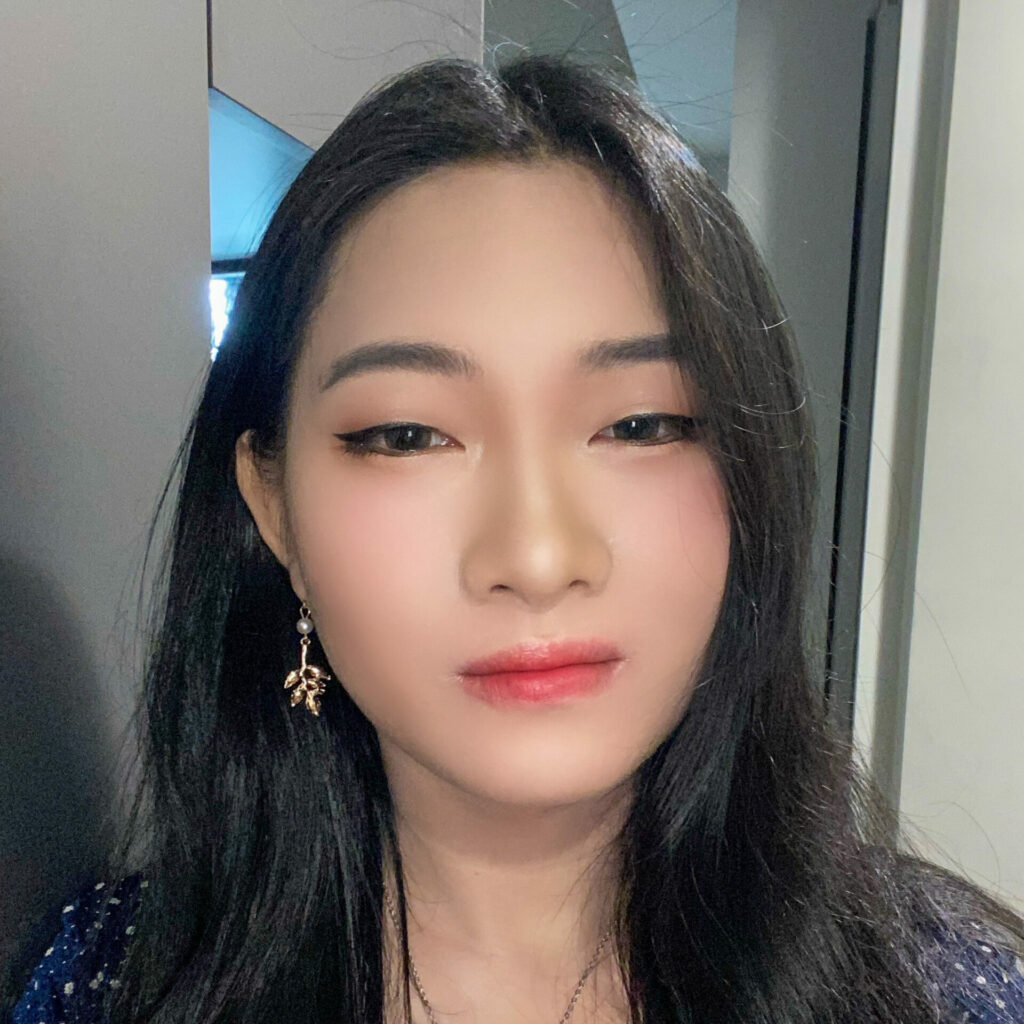 When did you start your foundation and when did you start your university?
The foundation programme that I studied is called " Victoria University of Wellington Foundation Studies Programme" and it's standard programme which means I need to study for three terms.
After I graduated from UP Education, I got an offer from Victoria University of Wellington and I chose a Bachelor of Architecture Studies to be my degree. I started my foundation in October 2022 and will end in June 2023.
It has approximately half a year as a gap year before I begin my university life because my major only starts in trimester one. I was surprised that there is a choice of online learning so that I can attend the foundation programme in my home country during this pandemic period.
Why did you want to study overseas in New Zealand? Why did you choose Foundation programme at UP International College?
I think there are many wonderful things that I can explore, something like I can see different scenes, cultures, people and new languages. English is the international language.
If I can learn English well, I will have more opportunities to learn about the knowledge and culture of different parts of the world. As an English-speaking country, New Zealand has a beautiful environment and friendly people. These are the reasons why I choose to study in New Zealand.
Why did you choose your current bachelor degree?
I chose to do a Bachelor of Architecture at university because I wanted to combine my
interests with my studies and job. I have loved drawing since I was a child. When watching
TV, I also like to watch that kind of architectural decoration and design type of programs. I
even want to stop and observe when I see photos posted by housing agents while walking on the road. These have made me more and more certain that I want to be an architect in the future.
Can you share with us your study experience?
Although I haven't been to New Zealand in person yet because of the pandemic, my Kiwi
teachers often share with us their life, what happened recently in Wellington and what the
weather is like in the online class. It's made me more and more excited to see how beautiful it is to study and live there.
Did you feel supported by your teachers and the staff from UPIC?
It's a very impressive learning experience in UP Education. Every classmate I have met is kind, and the teachers are also very nice when they teach us. I did not have the confidence to speak English at the beginning of the class. However, no one will laugh at me here, so I got a lot of encouragement to open my mouth to communicate with others. 
Did you feel supported by your teachers and the staff from UPIC?​
I do feel supported by my teachers and staff. It's very helpful when I text teachers or email them when I have questions. They are always trying to help me and answer my questions. When I have technical or other problems like missing a register, the staff here always solve my problems as quickly as possible. This makes me feel that choosing to study here is the right choice.
Can you describe your everyday schedule with us?
I usually wake up at 6:30 am and have breakfast. If there is time before class, I will preview the content of the class. The arrangement of classes is different every day but it ends at 1:30 at the latest so I will have lunch and take a quick break. Then, I will focus on my homework, prepare the presentation, and the exams, or discuss assignments with members of the group. After studying, I like jogging at the park outside my house, hanging out with my friends, watching movies, or reading novels. This kind of life it's quite enriching and regular for me.
Would you recommend other students to study abroad in New Zealand?​
I would like to recommend other students to come to New Zealand to study because I think
it's a very friendly environment to let people study here and live here. As I wrote in the
second question, leaving your comfort zone and going to a different place, it's a perfect
opportunity to broaden your horizon and develop a more mature outlook on the world.
Did you win any scholarship?
Yes, I won the Study Award at graduation and it was very appreciated that VUW and UP
Education gave me this opportunity to get NZ$5000 to go towards university fees. During my studies at UP Education, I have been a student mentor which is a place to help other students who have any problems. One of the criteria of this award is that the student has a good grade. I can not say I have a really high grade but I can say I have made progress in every trimester and I am diligent in every subject that I have. I have shown courage, conscientiousness, endurance, resilience, and a commitment to excellence in the application to demonstrate why I should get this award.
What are the challenges of studying as an international student?​
I did not experience a very big culture shock because I am an offshore student and have not come to New Zealand. Therefore, the language is the biggest barrier for me. It becomes a bit difficult when homework and assignments that are easy to finish are in a non-native language to do. For example, if there is an article of the same difficulty to read, I can read it in five minutes in my native language and understand the content perfectly. However, if the article is in English, I might have to spend 20 minutes reading it. Word-checking and comprehension of text are both time-consuming factors. Getting used to the speed of the teacher's speech and plucking up the courage to speak English were also obstacles that I encountered at the beginning of the study. I am glad that I can overcome these obstacles during my studying duration.
What is the next steps for you, career-wise and in education? ​
My next step is to study my most exciting field, architectural studies, at the university. Then, I must finish my Master of Architecture ( Professional ) degree after BAS. In addition to focusing on my studies, the extracurricular activities I would like to participate in during college are yoga clubs and Wellington Plus Programme. 
By participating in yoga clubs, I can have time to exercise and relax during the period of my busy schoolwork. I want to give back to society, improve my leadership, and prepare for future employment through Wellington Plus. I hope these experiences will become a very helpful nutrient for me to become a professional architect.
If you have any advice for other students who also want to get an overseas education experience, what would it be?​
I want to tell other students who also want to study overseas that you do not have to be scared of the barriers you meet, learn how to overcome them and you will grow significantly and become more mature. If you never try, you'll never know you can do it as well as you think.
Name: Peichen (Pina) Wu
Gender: Female
Aage: 19 years old
Nationality: Taiwanese
Hometown: Taipei, Taiwan
Current location: Taiwan
Foundation programme: Victoria University of Wellington Foundation Studies Programme at UP International College
University destination: Victoria University of Wellington – Bachelor of Architecture Studies