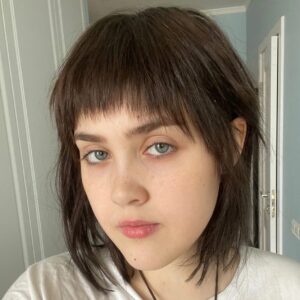 When did you start your foundation and when did you start your university?
 I started my Victoria University of Wellington Foundation Studies Programme 1st of October 2021 and finished 1st of April 2022. I will start
University in the end of February 2023.
Why did you want to study overseas in New Zealand? Why did you choose Foundation programme at UP International College?
I strongly believe that New Zealand's education system can give me knowledges
which I can't take in my country. Moreover, I know it because I already has been
studied in foundation programme in New Zealand but online. I needed Foundation
programme for studying at University in New Zealand.
Why did you choose your current bachelor degree?
 I chose Bachelor Science. I want to be an ecologist here. New Zealand well known as
the "greenest" country in the whole world. By that I mean New Zealand is the most
eco-friendly and clean country. It is really inspired me learn more about how this
country is maintaining the highest level of ecology. I want to be a useful citizen for all
people in New Zealand and for all environment here.
Can you share with us your study experience?
I really adore my studying in Foundation programme. The hardest thing for me was
time zone. My study day started from 2am for me and it was really challenging.
Despite time zone I got really awesome experience. I found a lot of friends from
different countries and the main thing, I got useful knowledges.
Did you feel supported by your teachers and the staff from UPIC?
I was studying online but I really felt all support from my teachers. Teachers here are
very kind and supportive. I really love them all!
Can you describe your everyday schedule with us?
 As I said before my usual study day started from 2am and finished at 8am. After
classes I was doing all my homework. My free time was really small so, I did what I
really like – playing games. After that I went sleep at 7pm.
Would you recommend other students to study abroad in New Zealand?​
 I recommend New Zealand because teachers here are very smart and kind. You will
get really useful knowledges and amazing experience.
Did you win any scholarship?
 I was awarded an Up Education Top Achiever's Scholarship for NZ$3,000 upon
successful enrolment into the programme. I was studying hard. I was studying and
enjoying it. I helped to my classmates with any questions and I was active in the
classes. Also, I wasn't scared to ask teachers questions or for help
What are the challenges of studying as an international student?​
I was surprised how my teachers threated me. I was the first Russian student here and
it was really funny. I was surprised how people in New Zealand are really kind
despite where you are from.
What is the next steps for you, career-wise and in education? ​
Well, now I am waiting when boarders will open and I can finally apply for a visa. I
am really looking for studying at Victoria University in Wellington. I want to meet all
my friends and teachers. After University I want to work in New Zealand as an
ecologist or something!
If you have any advice for other students who also want to get an overseas education experience, what would it be?​
I want to say…you should not to be scared! Ask, help and be yourself!
Name: Alsu Gulevskaia
Gender: Female
Aage: 18 years old
Nationality: Russian
Hometown: Russia, Samara city
Current location: Taiwan
Foundation programme: Victoria University of Wellington Foundation Studies Programme at UP International College
University destination: Victoria University of Wellington – Bachelor of Science